Web hosting is an elementary part of your business' website. Therefore, choosing the right website ensures your website remains secure and accessible all the time. However, finding a reliable web hosting company is not quite straightforward. Instead, you must consider several aspects and carefully choose the right one.
However, you can find reliable WordPress website hosting & management services in Pittsburgh by considering the following aspects.
Your website's requirement
Before everything else, you must take time to figure out what you need for your website. It will make it easy to find the right hosting once you know your priorities according to the website niche. For instance, if you build a portfolio website for graphic design or photography, storage, and speed is your priority. Similarly, you will know whether you need to prioritize CDN depending on how content-heavy your website is. On the other hand, an e-Commerce website must focus on security and bandwidth.
Hosting package
Shared hosting is a popular choice for small businesses seeking to reduce costs, but this often leads to slower website response times due to server congestion. A slow website may lead to loss of customers and financial setbacks. In contrast, a Virtual Private Server (VPS) is a bit pricier. Still, it offers better website performance and customer experience, making it a more efficient option for larger websites that expect high traffic.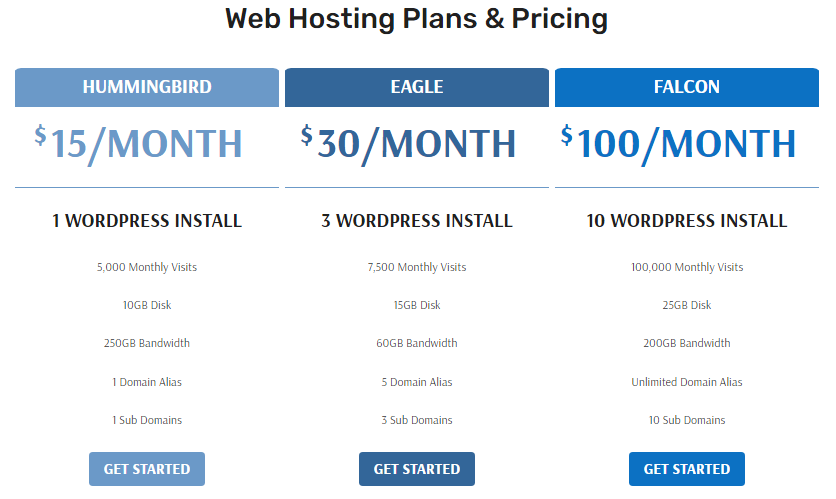 Subscription and hosting contract
Web hosting companies usually offer a set of flexible options in case of contract lengths. These come with several options of monthly and annual plans along with discounted rates and other flexible contacts. Thus, you get an opportunity to think about how long you want to commit upfront. Often, choosing a new hosting for a short-term or monthly plan to get a first-hand experience before committing to it.
Bandwidth and upgrade options
Although many new websites don't require significant bandwidth, it's crucial to allow for future growth. Therefore, ensure that the web hosting provider you select doesn't restrict you to a specific bandwidth amount and then impose extra charges if you need to upgrade your hosting plan later on. Leading WordPress website hosting services in Pittsburgh can provide you with the best bandwidth and upgrade options.
Server reliability and uptime
It's important to look into the uptime guarantees your potential host offers as it impacts the hosting service's reliability. Uptime refers to the percentage of time your website is accessible without problems to internet users, and you'll naturally want your site to be live as much as possible. It's important to note that not all web hosting providers have the same definition for uptime. Thus, it's crucial to carefully review your potential hosting company's policy to understand what exactly they're guaranteeing.
E-commerce Site Functionality
When developing an e-commerce website, confirming that your selected web hosting service offers all the necessary features to operate an online store is essential. It may encompass integrated e-commerce tools, one-click installations of practical applications, and additional security measures for online transactions. Suppose your web host does not provide Secure Sockets Layer (SSL) certificates. In that case, you will need to acquire one that meets the requirements of your intended payment gateways. 
Add-on Products and Services
After launching your website, you may encounter scenarios where you desire to incorporate new features. It is important to ensure that you can easily integrate new features without going through complicated processes or migrating your entire website to begin on a small scale and expand as your website develops. Therefore, explore the additional services provided by your hosting provider.
Finishing it up
In conclusion, choosing the right web hosting service is crucial for the success of your website. Before deciding, it is important to consider factors such as reliability, security, speed, customer support, pricing, scalability, and additional features. Leading WordPress website management services in Pittsburgh can assure you of a safe website. 
By carefully evaluating these criteria and selecting a hosting provider that aligns with your website's requirements, you can establish a strong online presence and provide a positive user experience for your audience.